The Pietasters with Big D and The Kids Table
The Pietasters head up a packed lineup in an after wedding celebration!
About this Event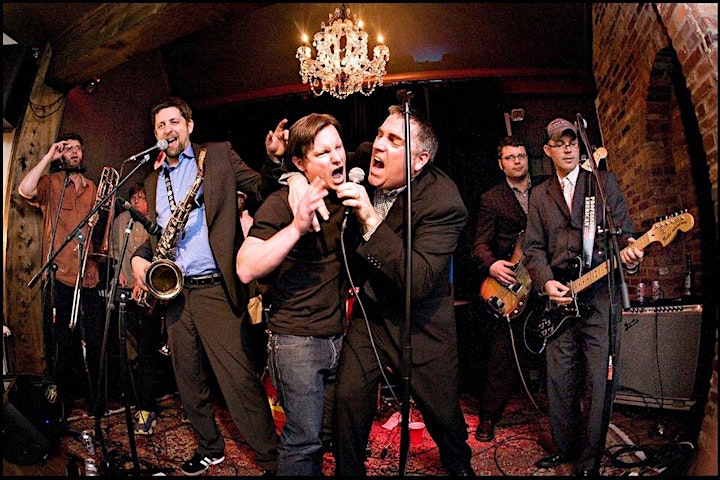 The Pietasters
The seed was planted in 1990. A bunch of friends started a band with no pretensions: the idea was to make music for house parties, not to make a career out of music. These guys and a girl grew up in and around Washington, D.C. The scene was small and all the Punks, Skins, and Mods intermixed in those days. You were as likely to see a Mod at a Scream show as you were to see a Punk at a Toasters show. This varied influence is what informed the covers that the Pietasters played and the originals they wrote trying to emulate their favorite bands. From Two-Tone Ska, to Jamaican crooners like Alton Ellis, to Stax, Motown, harDCore, and British Punk, the Pietasters played what they liked to play and the house partiers appreciated the mix and crammed into basements and living rooms for sweaty all night keg drinking and dancing.
$25 advance; $28 in cash at the gate
$5 food & beverage minimum in cash at the gate for all attendees under the age of 21; Voucher redeemable in the restaurant.