Welcome to The Stanhope House!
Come join us every weekend for entertainment & good times!
Doors: 7:00pm  Shows: 8:00pm

  (Unless Otherwise Specified)
Two Stages - Spacious Bar - Expanded Seating
The stages are filled with music every weekend!
Top National and Regional Artists
Flying V Productions bringing the best entertainment to you!
The Stanhope House is available to host your event!
We offer various rental and catering packages for everything from an album release show to birthday parties to corporate events.      Please email  [email protected] to inquire for more information.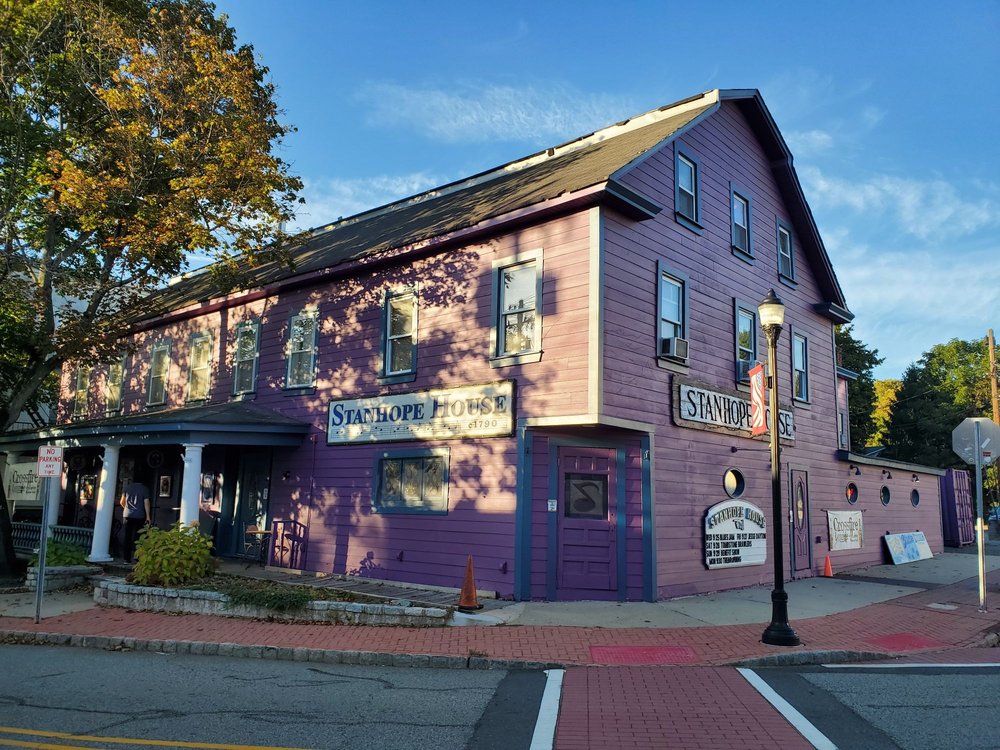 All events are now conducted on our inside stages. Our number one priority is the safety and well being of our patrons, our artists and our staff. We currently follow State of NJ COVID general guidelines for inside venues. No additional requirements.
Special Stanhope House Performance
The Stanhope House All-Stars will hit the Roadhouse Stage on December 2nd and invites all lovers of music to join them in a salute to the music that has flowed through this historic venue all these many years. You only need a love of music and gathering with friends to gain admission to what promises to be a soulful evening of fun!
December Earthshare NJ Blues Benefit
Join us at The Stanhope House, the Last Great American Roadhouse, and stomping grounds for various legendary blues artists. The evening will be emceed by Tom Kaminski, WCBS helicopter traffic reporter, and will feature live performances by Tad Schaefer & The Troublemakers, The Incinerators, Lew Gatewood, and Chuck Lambert. You can also enjoy raffles, 50/50, and more! It is sure to be a night to remember! Get your tickets now as prices increase at the door!
All proceeds go to work across the state to benefit the programs and services EarthShare New Jersey's 19 local environmental nonprofit members. So come out to hear great local artists and support a great cause!
Thanks to our sponsor: New Jersey Natural Gas
Brandon 'TAZ' Niederauer
12/03/2021
Earthshare NJ Blues
12/04/2021